Ceradyne Gets $151M Body Armor Contract
Tuesday, September 17, 2013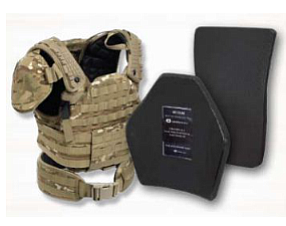 The U.S. Department of Defense exercised an option to order $151.2 million worth of protective armor inserts made by Ceradyne Inc. in Costa Mesa for use by the U.S. military.
Ceradyne makes ceramics-based products for the defense, commercial, industrial and automotive industries, among others. It operates as a subsidiary of St. Paul, Minn.-based 3M Co., which acquired Ceradyne last year for $860 million.
The contract for enhanced small arms protective inserts is the second of two optional extensions on an original award Ceradyne got in 2011.