Airport Area Leads Strong July for Hotels
Monday, September 16, 2013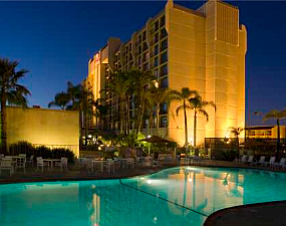 Orange County hotels continued to post increases in occupancy and room rates in July, with the airport market posting some of the largest gains on price for the month.
Revenue per available room—a key industry measure multiplying occupancy by the average daily rate—rose 7.5% countywide to $157.90 in July. Airport area hotels led the way with a 13% jump from a year ago to $112.90.
Airport area hotels also saw the largest gain for the month in the average daily rate, which rose 9% to $125.04.
Hotels countywide marked a 5.5% gain in the average daily rate to $176.46.
The countywide occupancy level rose about 1.9% to 89.48%.
The Costa Mesa market saw the strongest growth in its occupancy rate, up 5.7% to 92.24%.