Western Digital Pays $685M for Another SSD Company
Monday, September 9, 2013
Share this article: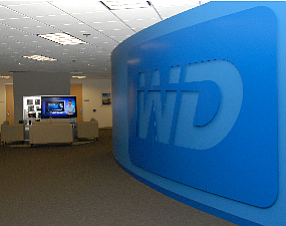 Western Digital Corp. has acquired a Silicon Valley company for $685 million in a move to boost its enterprise and cloud offerings for corporate customers, the Irvine-based disk driver maker announced Monday.
The cash buy for Virident Systems Inc., which makes flash-storage products targeting data centers and servers for virtualization, database, cloud computing and online applications, is expected to close this year.
The acquisition will fall under the umbrella of Western Digital's Hitachi Global Storage Technologies Ltd. unit, which the company acquired last year for $4.3 billion.
Under the deal, Virident Chief Executive Mike Gustafson will take on the role of senior vice president and lead Virident. He will report to Hitachi Global President Mike Cordano.
The buy is expected to strengthen Western Digital's position in enterprise solid-state drives, a segment that's pegged to grow from $2.5 billion in 2012 to $7 billion by 2017, according to Framingham, Mass.-based market researcher International Data Corp.
Solid-state drives use chips to store data and are expected to gradually replace hard drives, which use spinning disks, in a variety of corporate settings.
The Virident buy is Western Digital's third in as many months.
In late June, the company announced it was acquiring Santa Ana-based solid-state drive maker STEC Inc. for $340 million. Less than a month later, it acquired Massachusetts startup VeloBit Inc., which specializes in optimization software for solid-state drives, on undisclosed terms.
Investors seemed to shrug off the latest acquisition, sending Western Digital shares up less than 1% in afternoon trading to a market share of $15.53 billion.