Newport Beach Advisory Makes Acquisition, More Deals to Come
Monday, September 9, 2013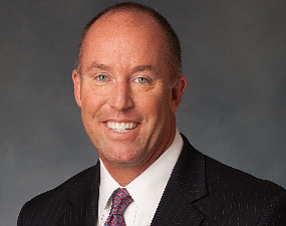 Newport Beach-based Beacon Pointe Wealth Advisors LLC acquired Pacific Pointe Advisors LLC in Santa Barbara in a continued push to expand in California and beyond.
Beacon Pointe Wealth Advisors has $900 million in assets under management and is part of Beacon Pointe Advisors, which has $5.8 billion in assets under management overall and works with institutions and high net-worth families.
Pacific Pointe has $175 million in assets under management.
The latest buy is the fifth for Beacon Pointe Wealth Advisors, which has been rapidly expanding through acquisitions since it was formed in 2011.
"We're aggregating, bringing together smaller advisers, helping them solve a lot of the ongoing operating issues and helping them grow and maximize their opportunities," said Matt Cooper, cofounder of Beacon Pointe Advisors, who also oversees its wealth advisory unit. He said that increasing costs and the complexity of doing business, along with concerns of succession planning for older advisers, are pushing consolidation in the wealth advisory sector.
Beacon Pointe Wealth Advisors plans to establish "a minimum of 40 partner offices nationwide in the next nine years," Cooper said. Its focus is on advisers with between $100 million and $300 million in assets under management, and it's in "serious conversations" with firms in Denver, Boston and Minneapolis, among other cities.
Beacon Pointe Advisors was founded in 2002 by a group of advisers who formerly were at Canterbury Capital Services Inc., also in Newport Beach.
It has about 40 employees in Orange County, with an additional 20 or so in other offices throughout the state.
"We have a robust focus on OC," Cooper said, "but this initiative … is an absolute push by Beacon Pointe to take us national."