Dennis Szakacs to Leave Orange County Museum of Art
Friday, September 6, 2013
Share this article: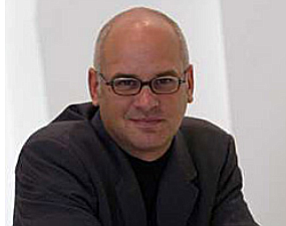 Dennis Szakacs will leave his post as Orange County Museum of Art's director and chief executive by the end of the year.
Szakacs came on board in 2003. During his 10-year directorship, the museum's facilities were renovated, its annual budget increased from $2.5 million to nearly $5 million, and its endowment increased from $7 million to $11 million. In addition, numerous works of art were added to the museum's collection, and its focus was broadened from Southern California to include national and international artists.
"I've had a fantastic decade at the museum building OCMA's exhibition program to international prominence, strengthening the collection, increasing access to visual arts education and raising the support and visibility for modern and contemporary art in our community," Szakacs said. "After achieving these goals, it's now time for me to explore new opportunities. I'll miss working with our exceptional staff and board, but leave with great confidence in the museum and look forward to collaborating with OCMA in the future."
Museum President and Board Chairman Craig Wells said the local art community appreciates the contribution Szakacs has made to "elevate the stature and significance" of the museum, getting it closer to being a "destination museum that is locally relevant and internationally significant."
"His artistic integrity, entrepreneurial thinking and public engagement have helped propel us to where we are today and set our direction for the next decade and beyond," Wells said. "This is an exciting time for OCMA and all of us here wish Dennis well in his next endeavor."
Szakacs will continue to collaborate with the museum as a consultant until mid-2014 after leaving his full-time post on Dec. 31.
The board has retained Heidrick & Struggles International Incorporated in Chicago to conduct a search for its next director and chief executive.