Broadcom Gets LTE Assets in $164M Buy
Wednesday, September 4, 2013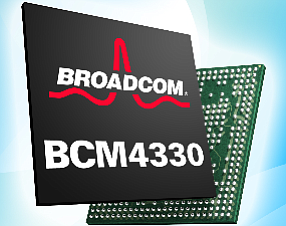 Broadcom Corp. is set to boost its supply of patents and engineers for a push into the latest standard for wireless communication with a $164 million deal for certain assets of Tokyo-based Renesas Electronics Corp.
Irvine-based Broadcom said the cash brings assets related to Long Term Evolution technology that's poised to accelerate the company's first multimode LTE System-on-a-Chip release early next year, Broadcom said.

The transaction, which has been approved by Broadcom's and Renesas' boards, is expected to close in the next few months.
LTE is the latest wireless communication standard that boosts download speeds, improves Internet access and allows users to do more with their smart phones.
"Today's transaction firmly establishes Broadcom's presence in the rapidly growing LTE market with a production-ready, carrier-validated" system on a chip, said Chief Executive Scott McGregor.
Broadcom has been a longtime leader in connectivity chips that power Wi-Fi, Bluetooth, GPS and other applications.
It first entered the growing LTE segment in late 2010 with its $316 million acquisition of Santa Clara-based Beceem Communications Inc., which bought 4G expertise.
Broadcom is generally seen as trailing San Diego-based rival Qualcomm Corp. and other competitors in 4G chip development.
The Renesas buy is projected to cut about 12 cents from Broadcom's adjusted profits in the December quarter and 10 to 15 cents from its adjusted profits next year.
The company expects the acquisition to add to earnings in 2015.
Broadcom on Wednesday also upped its outlook on the current quarter. It now projects revenue between $2.07 billion and $2.17 billion, and gross margins to rise by as much as 10 basis points.
Analysts on average forecast sales of about $2.13 billion.
Investors seemed to welcome the move, pushing shares up 2% in afternoon trading to a market value of about $14.88 billion.