Security Company Continues Acquisitions
Tuesday, September 3, 2013
Share this article: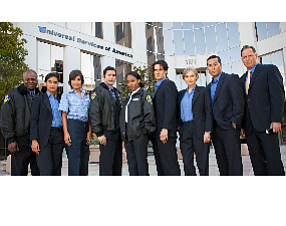 Santa Ana-based Universal Protection Service acquired the security division of the Budd Group in Winston-Salem, N.C., on undisclosed terms.
The Budd Group provides janitorial, landscaping and other maintenance services for offices, schools and healthcare facilities, among others. It has 11 regional offices throughout the Southeast U.S.
Universal Protection is part of Universal Services of America, which for the past couple of years has been on a steady run of acquiring smaller security services providers. The company has been expanding its presence throughout the U.S., including New York, Illinois and Florida.
Universal Services had $662 million in revenue last year and currently employs more than 28,000 workers companywide, including about 2,000 in Orange County.
The latest buy is expected to add about 1,500 employees and $28 million in revenue, according to Universal Protection.
"The acquisition … fills an important strategic objective for Universal Protection Service to continue to grow our business in key markets throughout the Southeast," Universal Services Chief Executive Steve Jones said in a statement. Jones recently became the sole chief executive of the company, after having served as a co-chief executive with Brian Cescolini, who now serves as chairman.
Separately, Universal Services tapped Ty Richmond to serve in the newly created role of president of the security systems and technology services unit.