Ganahl Elected President of West Coast Lumber, Building Group
Thursday, October 31, 2013
Share this article: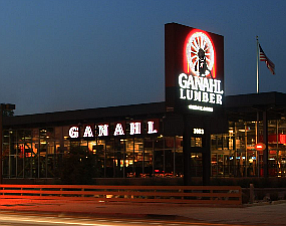 Mark Ganahl of Anaheim-based Ganahl Lumber Co. has been elected president of the West Coast Lumber & Building Material Association for 2014.
Ganahl is vice president at family-owned Ganahl Lumber and serves as general manager of the company's Anaheim operations. His father, Peter, the company's president, served as the association's president in 1982.
The regional association has about 470 member firms throughout California. The companies combine for about 55,000 employees in the state.
Ganahl Lumber has about 600 employees. It operates nine home-improvement stores, including seven in Orange County.
Ganahl Lumber, founded in 1884, received the "longevity award" at the 2010 Family-Owned Business Awards hosted by the Business Journal and California State University, Fullerton's Center for Family Business.