CashCall Starts Vehicle Lending Unit
Wednesday, October 30, 2013
Share this article: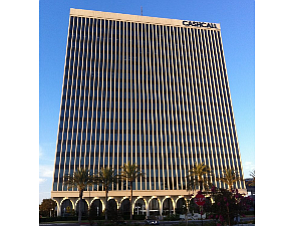 Anaheim-based consumer-finance lender CashCall Inc. has formed an automobile loan division to serve car dealers and consumers "across varying credit levels."
The company, which has grown as a specialty lender in residential mortgages, said it started accepting car-loan applications this week from dealerships in California, with plans to expand nationally.
CashCall will "provide loans for…individuals who would not otherwise be able to purchase an automobile," said Louis Ochoa, vice president of loan servicing.
CashCall was founded in 2003 by mortgage-lending industry veteran J. Paul Reddam. The company funded about $10 billion in home loans last year, more than double the total it handled the year prior.
The company is carving out new business as the home mortgage market shrinks in the face of rising interest rates.
It has about 1,700 employees, with about 1,400 in Orange County but recently announced it may lay off as many as 769 workers in OC in coming weeks.
CashCall through its new lending unit joins a pool of auto specialty lenders here that includes CarFinance Capital LLC in Irvine. CarFinance serves potential car buyers whose credit scores fall between 525 and 675, the "mid-market, non-prime" segment that makes up about a third of the nearly $800 billion auto-financing market in the U.S., according to the company. It has about 190 employees, with 90 here.
Irvine-based Consumer Portfolio Services Inc. also serves the subprime market. It currently manages a portfolio of about $1.17 billion. The company recently reported about $14.5 million in profit for the first nine months of the year, compared with $4.6 million in the year-ago period.