Ingram Micro Buys Logistics Firm in Palo Alto
Tuesday, October 29, 2013
Share this article: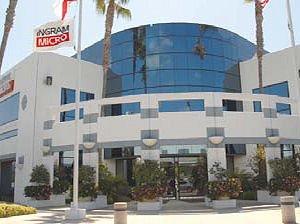 Ingram Micro Inc. has acquired Shipwire Inc., cloud-based logistics services provider with customers in more than 50 countries.
Palo Alto-based Shipwire will operate as a wholly owned subsidiary of Ingram Micro.
Financial details of the transaction, which is expected to close in the next two months, were not disclosed.
Shipwire founder and Chief Executive Damon Schechter will lead the company as president, reporting directly to Robert Gifford, Ingram Micro's executive vice president of Global Logistics.
The deal for Shipwire Inc. builds on Ingram Micro Chief Executive Alain Monie's strategy to diversify into fast growing, higher-margin businesses.
"The addition of Shipwire will enable us to accelerate our growth in a $40 billion market for e-commerce fulfillment services that is estimated to be growing by double-digits through 2015," Monie said.
Santa Ana-based Ingram Micro is the world's largest distributor of computers, software and other technology products.
Shipwire distributes software and provides fulfillment services from warehouses in the U.S., Canada, Europe and Asia.
Ingram Micro shares are relatively flat in afternoon trading with a market value of about $3.61 billion.