Allergan Selling Obesity Intervention Business
Tuesday, October 29, 2013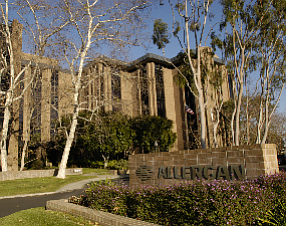 Irvine-based Allergan Inc. said today that it has a deal to sell its Lap-Band and Orbera weight loss devices to Austin-based Apollo Endosurgery Inc. for $75 million in cash and other considerations.
The deal also calls for Allergan to take a minority stake in Apollo for $15 million and milestone payments that could go as his as $20 million based on regulatory approvals and sales.
Allergan said the deal should close by the end of 2013.
In a separate announcement today, Allergan reported third-quarter results that beat analysts' estimates and issued guidance for the current quarter.
The company said its adjusted profit totaled $369.9 million. Analysts were expecting Allergan to post a $363.9 million profit in the quarter.
Third-quarter revenue totaled $1.56 billion, up 13% from 2012's third quarter and surpassing Wall Street's consensus estimate of $1.53 billion.
Allergan said that its profit for the current quarter, excluding non-recurring items, could come in at $393.9 million to $399.9 million, slightly lower than analysts' estimate of $405.9 million. It said it saw net product sales (which are slightly less than total sales) of $1.585 billion to $1.66 billion in the quarter.
Allergan shares were down about 1% in midday trading to a market value of $27.5 billion.