Volcom Footwear Leads Brand's Q3 Gains
Monday, October 28, 2013
Share this article: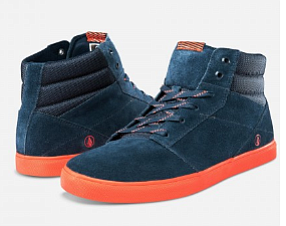 Sales of Costa Mesa-based Volcom Inc. grew 2% during the third quarter, aided in part by the performance of the company's new shoe line, according to its parent Kering.
Volcom's first-ever line of footwear debuted in July.
Paris-based Kering does not break down sales for its brands in its quarterly results but did disclose in the summer that combined sales for Volcom and San Clemente accessories brand Electric Visual LLC were $149.65 million in the first half of the year.
Volcom's third-quarter performance wasn't enough to sway the results for Kering's Sport & Lifestyle Division.
The division saw revenue fall 0.9% during the quarter to $1.71 billion, driven by declines in the Puma brand, which is in the midst of a turnaround.
Kering, which also owns luxury brands such as Gucci and Bottega Veneta, saw companywide revenue during the quarter of $3.45 billion, up 3.4% from a year earlier.