CSUF Forecast: More Job Growth for OC Next Year
Thursday, October 24, 2013
Share this article: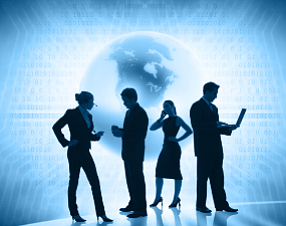 Orange County will likely add jobs at a slightly faster clip next year, according to the latest economic analysis and forecast report by economists at California State University, Fullerton.
The annual report was compiled by Anil Puri, dean of the university's Mihaylo College of Business and Economics, and Mira Farka, associate professor of economics.
The study estimated OC will wrap up this year with a gain of 28,200 jobs, or a 2% increase. That's about in line with the pace of growth the county has seen so far this year. OC as of August had 1,426,800 jobs total, an increase of about 2% since January, according to data from the state Employment Development Department.
Businesses in OC could add 35,900 jobs in 2014, marking a 2.5% year-over-year growth, the Cal State Fullerton study said.
The report also looked at potential job increases in the six-county Southern California region. Job growth is projected at 1.6% in 2013 and 2.1% next year.
The report had a generally upbeat outlook about the U.S. and OC economies based on improvements made over the past few years since the recession. It also noted the need for a "dose of caution," as domestic monetary policy issues and international uncertainties pose risks of losing momentum in the economic recovery.
Puri and Farka projected that U.S. job numbers will likely have grown about 1.6% by the end of this year, with prospects of slightly faster pace of gains in 2014 and 2015.
The U.S. as of September has 136,290,000 jobs. Monthly increases will average about 178,000 this year, and grow to average 190,000 next year, according to the study.