Broadcom Shares Dip, Job Cuts Planned
Tuesday, October 22, 2013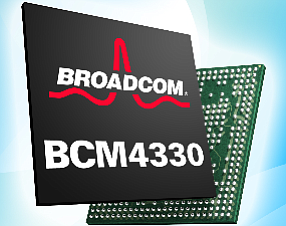 Broadcom Corp. shares sank in extended trading Tuesday after the Irvine-based chipmaker provided revenue targets for the current quarter below Wall Street expectations and announced a restructuring plan that will cut as many as 1,150 jobs, about 10% of its global workforce.
The cuts will be "across the board," according to a company spokesperson, who declined to comment beyond that.
Broadcom currently employs about 2,500 in Orange County.
The company in a released statement singled out some other potential employee cuts stemming from its recent deal to acquire certain assets of Tokyo-based Renesas Electronics Corp. for $164 million.
Investors sent shares down 8% in after hours trading to a market value of about $15.71 billion on renewed worries the company is losing smartphone business.
Broadcom projects sales in the December quarter between $1.91 billion and $2.03 billion.
Analysts on average forecast sales of $2.13 billion.
The soured outlook comes less than a week after key customer Apple Inc. reportedly asked suppliers to cut back production on its iPhone 5C targeting the China market. The cheaper smart phone with a plastic casing was released Sept. 20 in conjunction with the more expensive 5s model, which is outselling the 5c at a rate of nearly 4 to 1 in the early going, according to San Francisco-based app monitor Mixpanel.
Cupertino-based Apple was Broadcom's second largest customer last year, accounting for 14.6% of Broadcom's record $8.01 billion in sales.
Samsung Electronics Co. accounted for 17.3% of Broadcom sales, or roughly $1.3 billion.
The Renesas buy brought assets related to Long Term Evolution technology, the latest standard for wireless communication coveted by Broadcom as it looks to capture a bigger slice of the smartphone market.
Broadcom specializes in communication chips that go in tablets, smartphones, set-top boxes, broadband modems, networking gear and other products.
"With the Renesas transaction closed, the combined team is working diligently to deliver LTE revenue in early 2014," Chief Executive Scott McGregor said. "We are taking the necessary steps to tightly manage the business while focusing on strategic initiatives, including LTE, data center innovation and driving the next generation of home video."
The company recorded restructuring costs of $12 million in the recently ended quarter and projects another $20 million in restructuring costs in the current quarter.
The disappointing outlook and supply chain worries overshadowed a relatively strong performance in the October quarter that beat Wall Street estimates.
Revenue topped $2.15 billion, up nearly 1% compared to the same period a year earlier and beating expectations of $2.13 billion.
Adjusted profits hit $460 million, down 3.3% from a year ago.
Analysts were looking for $399.5 million in adjusted profits.