Acacia Shares Plummet on Q3 Report
Friday, October 18, 2013
Share this article: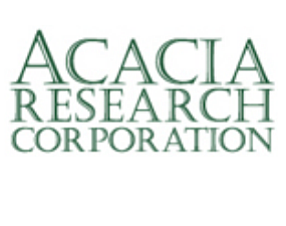 Shares of Acacia Research Corp. plummeted in afternoon trading Friday, a day after the Newport Beach-based company reported third quarter revenue and adjusted profits that widely missed Wall Street expectations.
Investors sent shares down more than 21% to a market value of $770.78 million on word of the disappointing performance.
The company, which licenses patents from its own portfolio and for other companies, reported revenue of $15.5 million in the recently ended quarter, down 55.5% from the same period a year ago.
Analyst on average had forecast sales of $50.7 million.
Adjusted profits were nearly $5 million, down 25% from a year ago and well below Wall Street estimates of $19.4 million.
Acacia typically splits sales, licensing fees and court settlements with patent holders.
The company also buys patents outright rather than licensing technology on behalf of companies.
Acacia also announced its board approved a cash dividend of $0.125 per share, which didn't seem to sway investors.
In the current quarter analysts are forecasting an adjusted profit of $23.4 million on revenue of $62.3 million.