Irvine Company to Take Over Management of Hyatt Regency Irvine
Saturday, October 12, 2013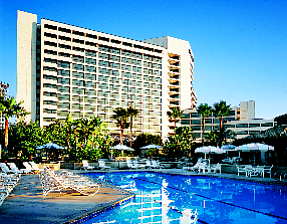 Irvine Company's Resort Properties division is taking over management of the Hyatt Regency Irvine as the group looks to bolster its portfolio.
The Newport Beach-based owner of the hotel said Friday it has struck an agreement with a Hyatt Hotels Corp. affiliate to take over management and rebrand the property Hotel Irvine Jamboree Center by December.
The 536-room hotel is located at 17900 Jamboree Road, in Irvine Co.'s Jamboree Center office park.
Hyatt Regency currently has about 300 workers, all of whom will have the opportunity to reapply for their jobs over the next few weeks, with most expected to stay on at the hotel, an Irvine Company spokesperson said.
See Monday's edition of the Orange County Business Journal for more on this story.