Drug Maker with Irvine Operation to Cut 10% of Workforce
Friday, October 11, 2013
Share this article: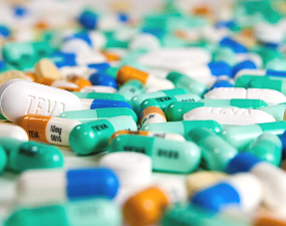 Israel-based drug maker Teva Pharmaceutical Industries is eliminating 5,000 jobs, or about 10% of its global work force, in a cost-cutting bid.

Teva, which makes generic drugs, employs about 500 people in an Irvine plant. The drug maker didn't specify where the job cuts were coming from.
The drug maker added that it was going to cut assets that don't fit its core business or fit its future.
Teva cut 20 jobs in Irvine earlier this year; 65 jobs last year and 156 in 2011. The 2011 cuts came about after an earlier year-long halt to production after it stopped making propofol, a sedative that gained notoriety in Michael Jackson's death.
The drug maker got its Irvine plant in 2003 after it bought generic drug maker Sicor Inc.