Freedom Buys Riverside Daily; Former Execs File Suit for Severance
Thursday, October 10, 2013
Share this article: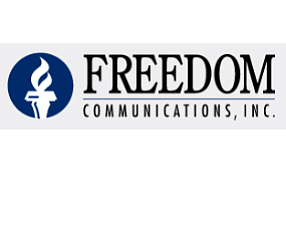 Freedom Communications Holdings Inc., parent company of the Orange County Register in Santa Ana, has purchased the Press-Enterprise newspaper for $27.2 million from Dallas-based A. H. Belo Corporation.
A Freedom spokesperson declined to comment on the terms and financing of the deal, which included one of the Riverside-based newspaper's printing facilities.
A.H. Belo will retain the land and building that housed a separate, commercial printing operation.
The six-story building from which Press-Enterprise's editorial, administrative and advertising teams operate, was sold in July to the County of Riverside for $30 million. Those employees will move to a leased space north of downtown Riverside.
A. H. Belo also owns the Dallas Morning News.
Santa Ana-based Freedom also publishes the Daily Press in Victorville and Desert Dispatch in Barstow and the Long Beach Register in Long Beach.
The deal was announced about the same time the Los Angeles Times reported that a former chief executive and chief financial officer of Freedom Communications—Mitchell Stern and Mark McEachen, respectively—are seeking to collect $4.5 million in combined severance pay they say the media company owes them.
Stern and McEachen have also filed a petition in Los Angeles County Superior Court seeking to place lien against Freedom's assets, a move usually made when there are questions about a company's financial health.
Freedom's co-owner and Chief Executive Aaron Kushner told the Times the company is not facing any financial difficulty.