OC Hotels End Summer on Strong Note
Wednesday, October 9, 2013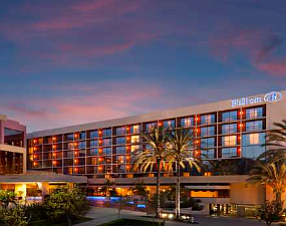 Hotel market fundamentals continued to climb in August, according to the most recent data available from industry researcher PKF Consulting USA.
OC hotels notched gains in three key areas:
Revenue per available room—a measure that multiplies occupancy by the average daily rate—surged in August 13.5% countywide to $153.01.
The Costa Mesa submarket saw the largest jump, up 21.3% from a year earlier to $117.17. The city also reported the largest gain in occupancy, up 13.3% to 89.98%.
The countywide occupancy level rose 4.2% to 85.43%.
OC hotels also saw their average daily room rates up 8.9% from a year ago to $179.10.
Newport Beach saw the most growth in average daily rates, up 16.9% form a year earlier to $284.63.