Anna's Linens Gets New DC in Texas
Wednesday, October 9, 2013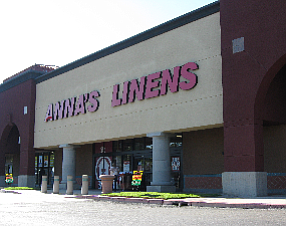 Costa Mesa-based Anna's Linens Inc. recently inked a lease for a regional distribution center for the home goods retailer in Texas.
Anna's Linens has 315 stores and sells accessories and décor for bed, bath, dining and kitchen.
The lease is for 263,625 square feet of space in Coppell, a suburb of Dallas.
The distribution center will service about 100 of the company's stores.
Anna's Linens has seen rapid growth in the past few years, with 30 new stores 2011 and another 30 last year, most of which were located east of Texas and included the company's entry into Puerto Rico.