NB Golf Club Owner Gets Florida Course
Monday, October 7, 2013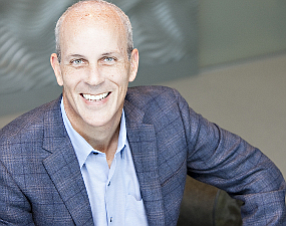 Newport Beach-based golf club owner and operator Concert Golf Partners has acquired the Legacy Club at Alaqua Lakes in Orlando, Fla.
Terms of the all-cash deal weren't disclosed.
Concert Golf bought the property from Deutsche Bank, which had taken steps to foreclose the loan, previously held by San Diego-based Heritage Golf Group.
The latest acquisition is Concert Golf's fifth this year and follows the June purchase of Emerald Greens Gold Resort & Country Club in Tampa, Fla.
Prices of golf clubs typically range from about $4 million to $7 million, according to Peter Nanula, Concert Golf founder and chairman, who raised a $50 million fund earlier this year to invest in private clubs.
"It will allow us to buy plenty of clubs," he said. "There's still a fair amount of [distressed or foreclosed clubs] across the country, so we're in talks everywhere we can be. We can buy the loans and recapitalize these clubs."
Nanula, an attorney by trade, was a principal at New York-based private equity firm Warburg Pincus when he bought Arnold Palmer Golf Management in 1993. He served as chief executive of the golf management firm since then to 2000, when he sold it.
"That period was marked by some very high prices, lots of overleveraging of clubs," Nanula said. He went back to focusing on private equity, and in 2010 established Concert Golf as an affiliate of Seattle-based wealth management firm Freestone Capital Management, where he is a managing director. Freestone has about $2.5 billion in client assets.
"We've been slowly working off of the oversupply in the golf club industry," Nanula said. "Fixing overleveraged clubs or clubs in need of professional management—it's been a good time to do that."