Autobytel Does Another Deal
Tuesday, October 1, 2013
Share this article: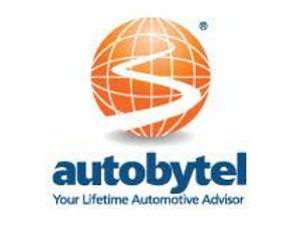 Autobytel Inc. in Irvine acquired Advanced Mobile, LLC, a King of Prussia, Penn.-based provider of mobile communications services.
The $2.5 million deal expands Autobytel's marketing offerings— it will provide auto manufacturers and dealers that advertise on its site an opportunity to reach customers via mobile apps, mobile websites and text messaging.
"Last year, U.S. wireless subscribers sent more than 2 trillion text messages, or more than 171 billion per month," said Jeffrey Coats, Autobytel's president and chief executive. "We believe that the explosive growth in smart phone and tablet use represents significant mobile communications opportunities, especially for the automotive industry, which has been searching for ways to safely and legally utilize mobile technologies. This acquisition enables us to offer the industry the mobile resources it requires to successfully communicate with car buyers in a preferred manner."
Advanced Mobile can earn an additional $1.5 million in milestone payments over a three-year period.
Bret J. Dunlap, Advanced Mobile's president and chief executive, has joined Autobytel as senior vice president of mobile.
The buy of Advanced Mobile is the second acquisition by Autobytel in recent days. Last week it paid $2.5 million for AutoWeb Inc.'s automotive advertising website, adding to its portfolio of similar ventures.
The deal calls for Autobytel to transfer ownership of the AutoWeb trademark and domain name to the Miami-based company in exchange for a 16% stake in its operations.
AutoWeb Inc.'s website is scheduled to go live in early 2014. It will feature AutoWeb's pay-per-click technology which analyzes web traffic and adjusts advertiser costs based on traffic quality. It also enables car manufacturers and dealers to tailor ad campaigns in real time by vehicle model, zip code and demographic data.
The platform, which also will be implemented on Autobytel's websites such as Autobytel.com, Car.com and MyGarage.com, generates revenue for every click on the ads it delivers and shares a portion of that revenue with its publisher partners.