Universal Protection Buys Mall Security Specialist
Wednesday, November 27, 2013
Share this article: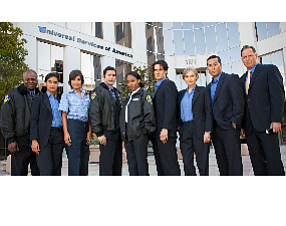 Santa Ana-based securities services firm Universal Protection Service has acquired IPC International Corp. in Bannockburn, Ill. on undisclosed terms.
Universal Protection is part of Universal Services of America, which also operates through its building maintenance and fire-and-life safety subsidiaries.
IPC International specializes in shopping center security operations and serves other public and private venues, including office parks and healthcare facilities.
The latest acquisition, which was the largest deal yet for Universal Protection, brings about 500 malls and retail centers, among others, into the portfolio of properties it services.
The deal is also expected to increase Universal Services of America's revenue by about $130 million, bringing its annual revenue to more than $1 billion, an increase of more than 50% from last year.
The company has been growing rapidly through acquisitions in the past year or so, with recent purchases in North Carolina, California and New York.
Universal Services of America now has more than 35,000 employees throughout the U.S., including about 3,000 in Orange County.