Hotel Irvine Names GM
Tuesday, November 26, 2013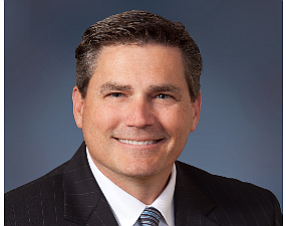 The former head of a Hilton property in Huntington Beach is set to lead the newly renamed Hotel Irvine Jamboree Center beginning Dec. 1.
J.D. Shafer was named general manager of Hotel Irvine, a former Hyatt property that's set to begin a rebranding process later this week beginning with signs on the building reflecting the new name.
The hotel's owner and developer, Newport Beach-based Irvine Company, said in October it was assuming the management contract of the property from Hyatt and expects to make a number of improvements, including renovations guest room and meeting space in coming months.
Shafer comes to Hotel Irvine from the Waterfront Beach Resort, a Hilton Hotels & Resorts property, where he was general manager.
Hotel Irvine is one of three hotels in the Irvine Co.'s Resorts division, which also includes marinas and the Oak Creek Golf Club.