Q3 Loss, Improved Asset Quality for Pac Merc
Monday, November 25, 2013
Share this article: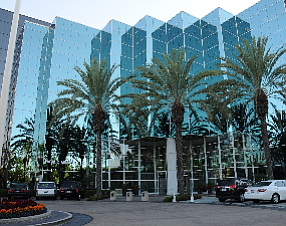 Pacific Mercantile Bancorp incurred a loss in the third quarter driven largely by a drop in mortgage banking income.
The Costa Mesa-based parent company of Pacific Mercantile Bank had a loss of nearly $1.4 million, compared with a profit of $3.1 million the same time last year.
The company had $7.8 million in net interest income, down 15% from a year ago.
It had $1.6 million in noninterest income, an 84% drop from nearly $10 million a year ago.
Mortgage banking accounted for $1.1 million, or about 68%, of the quarter's noninterest income. A year earlier, mortgage-related income totaled $9.2 million, about 92% of the company's noninterest income.
The declines in mortgage banking revenue follow Pacific Mercantile's decision in August 2012 to exit the wholesale residential mortgage business. The bank at the time reported it was expecting "a significant decrease in our mortgage banking revenues during 2013."
It lost about $8.2 million in the first nine months of this year, a swing from net income of $10.3 million in the same period last year.
Pacific Mercantile as of the end of September had $928.8 million in assets, down about 15% from a year ago. Deposits slipped by 21% to $697.3 million.
Gross loans increased by about 7% to $746 million. Total nonperforming assets fell 67% to $28.4 million, including $11.9 million in nonperforming loans, which fell 44% over the year.
Allowance for loan losses made up about 1.5% of total loans at the end of the quarter, compared with about 1.8% a year ago.