OC Adds 20,100 Jobs
Friday, November 22, 2013
Share this article: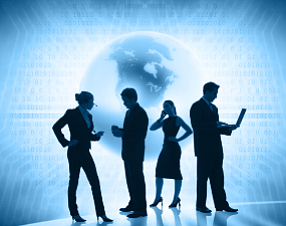 Orange County businesses added more than 20,000 jobs in the past two months, bringing the county's unemployment level down to 5.8%.
The jobless rate was 6.2% in August and 7.2% a year earlier.
The California Employment Development Department released combined data for September and October, after skipping the scheduled September report as a result of the federal government shutdown last month.
OC added 5,600 jobs in September, bringing the unemployment rate to 5.8%. The rate held steady when 14,500 jobs were added in October, an indication that the pool of job seekers had shrunk.
Orange County has grown jobs by 2% over the past year for a total of 1,477,900.
The number of government jobs increased by 5,600 in October, continuing an uptick in September, due in large part to seasonal gains in local government education as schools opened in the fall.
The professional and business services sector reported 4,600 new jobs last month for a total of 266,600. It's the largest business sector in OC, making up about 18% of the total number of jobs here. It has grown by nearly 4% in the past year.
Local trade, transportation and utilities companies combined for 2,100 new hires in October, with retail trade accounting for 75% of the growth. Hiring in the sector has been sluggish over the past year, at less than 1%.
Construction jobs grew by 1,700 in October, ending the month with 84,300. The total reflects a13% growth over the past 12 months, the largest year-over-year percentage gain among the local business sectors.
Local manufacturing grew slightly last month, with an increase of 400 jobs for a total of 161,200. The industry grew about 2% from a year earlier.
Leisure and hospitality businesses cut 1,600 jobs in October. The sector now has 188,900 jobs, a gain of about 3% year-over-year.