Freedom Closes Deal for Press-Enterprise
Friday, November 22, 2013
Share this article: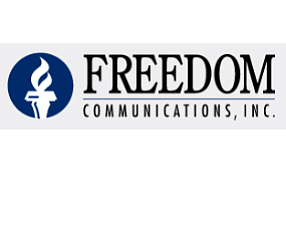 Santa Ana-based Freedom Communications Holdings Inc. completed its purchase of the Press-Enterprise newspaper in Riverside from A. H. Belo Corp., wrapping up a $27.2 million deal.
Freedom, parent company of the Orange County Register, acquired the newspaper operations of the Riverside daily along with a printing facility in the Inland Empire city.
Dallas-based A.H. Belo retains land and a building that housed a separate, commercial printing operation.
"We appreciate the stewardship provided by A. H. Belo to the Press-Enterprise, an institution that plays an incredibly important role in building community and adding richness to people's lives," Aaron Kushner, Freedom's chief executive, said in a news release. "Our focus moving forward will be to enhance the ways we can provide value to subscribers of the Press-Enterprise and the greater community."
The deal was set to close on Nov. 15. It hit a snag Monday when A. H. Belo announced it would explore whether to continue efforts to close the deal with Freedom, take legal action against the company to enforce terms of the purchase agreement, or seek an alternative transaction with other interested parties.