Taco Bell's Creed Expands Duties Under Yum! Reorganization
Thursday, November 21, 2013
Share this article: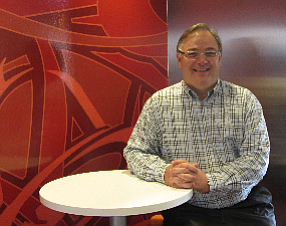 The parent of Irvine-based Taco Bell Corp. announced a reorganization of its operations after market close Wednesday that adds international duties for Taco Bell Chief Executive Greg Creed.
Restaurant operator Yum! Brands Inc. of Louisville, Ky. said it plans to combine its U.S. divisions—Taco Bell, KFC and Pizza Hut—with its Yum! Restaurants International division at the start of next year.
Yum! Brands President Rick Carucci is set to retire from the company in March.
The reorganization means Creed now oversees the Taco Bell brand globally, with the exception of operations in the China and India markets, which remain separate divisions at Yum! Brands.
The Yum! Restaurants International division oversaw growth of the company's restaurant brands overseas, with the exception of China and India.
The move to combine U.S. and international operations is a way to accelerate growth, Yum! Brands Chief Executive and Chairman David Novak said in a statement.
"This is a natural evolution from where we are today," Novak said. "Over the last few years, we have been separating our [Yum! Restaurants International] field business units by brand. The next logical step was to organize our division leadership and resources by brand, as we are doing now."
Yum! Brands said it will now report financial results for each brand globally. The company currently breaks out the U.S. same-store sales results by chain along with overall results for its international, China and India divisions.
Yum! Brands shares were up about 4% in afternoon trading Thursday to a market value of $33.35 billion.
The company is expected to reveal more details on the reorganization during its annual investor meeting Dec 4.