Laird Gets New Job at MemorialCare
Thursday, November 21, 2013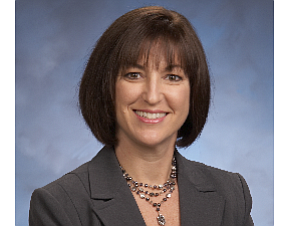 Fountain Valley-based MemorialCare Health System said Wednesday that it has appointed Diane Laird as its new chief strategy officer.
Laird is currently chief executive of Greater Newport Physicians and Nautilus Healthcare Management Group. Greater Newport Physicians became part of MemorialCare in 2012.
Laird was an executive at Hoag Memorial Presbyterian Hospital in Newport Beach for more than 20 years prior to establishing Nautilus Healthcare Management. She holds degrees from the University of California, Irvine and the University of California, Los Angeles.