Habit Burger Set to Franchise
Wednesday, November 20, 2013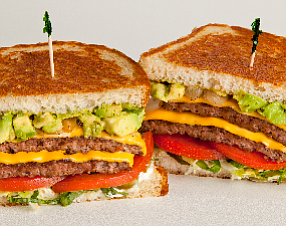 Irvine-based Habit Restaurants LLC will start franchising its concept as it looks to grow on the East Coast, according to an industry report.
The company, which is owned by private equity firm KarpReilly LLC, has about 80 locations, mostly in California along with Arizona and Utah.
Chief Executive Russ Bendel told the Business Journal last year that if the company were to franchise it would be with a "sophisticated, existing restaurant operator who had infrastructure and probably not in an area where we were already doing business."
The company said on its site that it is looking for multi-unit operators throughout the U.S., except in states where it already has restaurants.