Knott's Announces 2014 Revitalization Projects
Tuesday, November 19, 2013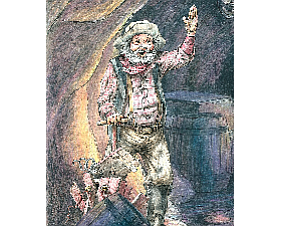 Knott's Berry Farm announced plans for additions and renovations to two of its attractions.
The Buena Park theme park said its Camp Snoopy children's area will undergo a revitalization that includes new rides and general upgrades to the five-acre area.
Knott's also said its Calico Mine Ride, which opened in 1960 in its Ghost Town area, will see new animatronic figures and refurbished scenery.
Calico Mine Ride will close in January for the revitalization project, which will be done in conjunction with Garner Holt Productions Inc.
Garner Holt also worked with Knott's Berry Farm on improvements to the Timber Mountain Log Ride, which re-opened this year.
Both of the projects' capital improvement projects, which are expected to be completed in the early summer, follow the reworked boardwalk-themed area and three new rides Knott's also added this year.
Knott's is owned by Sandusky, Ohio-based Cedar Fair Entertainment Co.