Freedom's Buy in Riverside Up in Air
Tuesday, November 19, 2013
Share this article: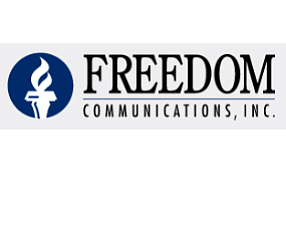 Santa Ana-based Freedom Communications Holdings Inc.'s purchase of the Press-Enterprise has not yet closed, according to A. H. Belo Corp., which owns the Riverside daily.
Freedom Communications announced on Oct. 10 that it has entered into purchase agreement with Dallas-based Belo to acquire the Press-Enterprise for $27.2 million.
A. H. Belo said in a news release Monday that it is "pursuing multiple options to promptly consummate the disposition," of the newspaper including "closing with Freedom pursuant to the terms of the Asset Purchase Agreement dated October 9, 2013, as amended on October 31, 2013 (APA), (2) pursuing legal action against Freedom to enforce the terms of the APA and (3) exploring an alternative transaction with other interested parties."
The closing date was set for Nov. 15 according to a recent regulatory filing by A. H. Belo.
Freedom Communications, the parent company of the Orange County Register, appears to be on the hook for $1 million non-refundable fee, which would have been "credited against the purchase price if closing occurs on or prior to Nov. 15."
Jim Moroney, A. H. Belo's president and chief executive thanked the employees of the Press-Enterprise for "their unwavering support and dedication during this process. We know we can count on this outstanding team as we continue to work toward realizing the full value of The Press-Enterprise."
Freedom Communications could not be reached for comment.