Allianz Drops Pimco From Co-Branded Funds
Wednesday, November 13, 2013
Share this article: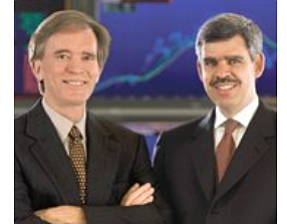 The parent of Newport Beach-based Pacific Investment Management Co. is replacing Pimco asset managers with its own advisers for a dozen or so bond funds that combine for about $6 billion in assets.
Pimco has been part of Munich-based global financial services firm Allianz SE since 2000. The Pimco unit is headed by cofounder and co-Chief Investment Officer Bill Gross and Chief Executive Mohamed El-Erian.
Pimco manages about $1.97 trillion worth of assets overall. Its signature Total Return Fund, managed by Gross, had about $248 billion in assets as of the end of October.
The latest change in lead management is part of Allianz' initiatives to further distinguish itself and Pimco as two separate asset managers in the fixed-income market.
Allianz in 2011 took steps to "more clearly define two discrete investment management businesses," by setting up a unit called Allianz Asset Management, comprising Pimco and Allianz Global Investors GmbH.
Allianz Global Investors announced a roster of funds that previously were branded as "Allianz-Pimco," along with names of Allianz managers who will now oversee them.
The Allianz Pimco Euro Bond Total Return fund, for instance, had been managed by Andrew Balls, a managing director in Pimco's London office, who also is head of the firm's European investment team in London and Munich.
The fund will be rebranded as Allianz Euro Bond Fund and overseen by Paris-based Franck Dixmier, chief executive of Allianz Global Investors France.
Allianz Pimco Corporate Bond Europa HiYield, previously run by Pimco's Munich-based portfolio manager Axel Potthof, will now be managed by Alexandre Caminade from Allianz' Paris office. It will be renamed Allianz Corporate Bond Europa HiYield.
Pimco has seen steady outflows from its bond funds throughout the year as investors largely pulled out of fixed-income funds with intermediate and longer-term maturity. Its Total Return Fund had an outflow of about $28.1 billion, a withdrawal rate of a little more than 10% during the first nine months this year.