Emulex Reaches Deal with Activist Investors, Chairman McCluney Out
Tuesday, November 12, 2013
Share this article: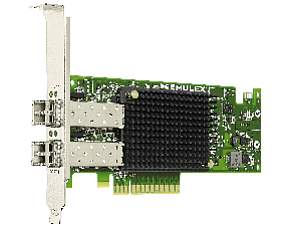 Emulex Corp.'s ongoing battle with activist investors came to a head Monday when the Costa Mesa-based networking equipment maker announced that Executive Chairman and former Chief Executive Jim McCluney will step down.
McCluney's employment will end Feb. 6, and he "will not stand for reelection" when his board term concludes, the company said.
Emulex also announced a $200 million share buyback, which represents about 30% of the company's outstanding shares, and an additional $30 million cost-cutting plan that it will initiate over the next few quarters.
The possibility of McCluney's exodus first surfaced late last year when New York hedge fund Elliott Management Corp. became Emulex's largest shareholder after boosting its stake to more than 11%.
The fund, which has a history of high-profile sales and acquisitions in the technology sector, joined a chorus of shareholders this year that opposed the company's $120 million buy of New Zealand-based Endace Ltd., which makes technology designed to record, visualize and monitor network traffic.
Emulex in April staved off a proxy battle with Elliott through the appointment of two directors, but it wasn't enough for a growing base of frustrated investors who pushed for more changes.
The company said it's actively interviewing industry experts to fill three positions on the board, which will be reduced from 12 directors to 11.
Jeffrey Benck, who held the titles of president and chief operating officer, replaced McCluney as chief executive in July.
McCluney, who took over the top post in 2006, was named executive chairman of the board in a cascade of leadership changes.
Paul Folino stepped down from his role as executive chairman to serve as a director.
Emulex shares were up 3.3% in midday trading to a market value of about $713.2 million.
The company designs and makes networking equipment that connects storage, servers and data centers.