OPUS AGAIN TOPS, WITH $3.2B IN ASSETS, UP 29%
Local Banks Notch Third Year of Asset, Profit Growth
Saturday, November 9, 2013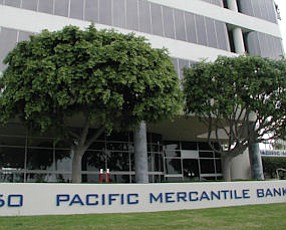 The largest Orange County-based banks picked up the pace of growing their assets over the past year.
The 24 commercial banks on this week's Business Journal list combined for nearly $14.3 billion in assets, a 21% increase over the 12-month period through June of this year. The growth rate was 4% on last year's list, which included 26 banks, some of which have sold.
Banks on this week's list also grew their profits, notching $62.6 million in combined net income during the first six months of the year. Their year-ago total was $43.6 million.
Assets, which include loans and cash equivalents, have grown steadily at locally based institutions for at least the past seven years, including in 2008 and 2009. Profitability has fluctuated during that period. Local banks had combined losses in 2009 and 2010, reflecting the overall impact of the recession and the pools of loans that soured, as well as low net interest margins. OC banks have collectively been profitable for the past three years.
The list ranks banks based on asset size and includes key metrics for their levels of efficiency and capital, though those don't figure into the ranking.
• Irvine-based Opus Bank remained No. 1, with $3.2 billion in assets at the end of June, a 29% year-over-year increase.
The bank had $26.6 million in profit for the first six months of the year. It has 259 employees in Orange County, up about 5%.
Opus in recent months has worked to reinforce its corporate structure, including setting up a commercial real estate unit and a healthcare division.
The healthcare unit initially "was focused on the physician group at the practice level," according to Chief Executive Stephen Gordon. "Now we're covering the next level up, quasi-institutional, serving at the provider level. That would be the hospitals and the assisted-living facilities. We were focused on the West Coast, but we're expanding that nationally."
• Banc of California Inc. was No. 2, with about $2.5 billion in assets as of June 30, up 51%. The bank, which moved to Irvine from San Diego early last year, didn't rank on last year's Business Journal list because it had a thrift charter. The company now is licensed as a national bank and supervised by the Office of the Comptroller of the Currency. It had $5.3 million in six-month profit, versus a loss of $362,000 a year ago.
• No. 3, Irvine-based Pacific Premier Bank, had a 47% increase in assets to nearly $1.6 billion. Part of the growth came from two recent acquisitions: Last year's buy of First Associations Bank in Dallas added about $394 million in assets, and the deal for San Diego Trust Bank this year brought an additional $201 million.
Prev Next