Pimco's Total Return Loses Title as Biggest
Monday, November 4, 2013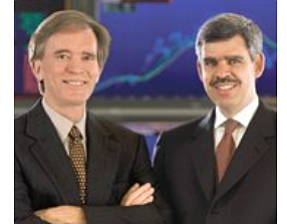 Pacific Investment Management Co.'s Total Return Fund, managed by Bill Gross, is no longer the world's largest mutual fund, a distinction it had held since 2008.
The Total Return is Newport Beach-based Pimco's signature bond fund. It had about $248 billion in assets at the end of October, according to data from investment research firm Morningstar Inc.
It's now second in size to the Vanguard Total Stock Market Index Fund, which ended last month with $251 billion in assets.
The Vanguard Total Market fund is managed by Valley Forge, Pa.-based Vanguard Group Inc. and holds shares of large companies such as Apple Inc. and General Electric Co.
Pimco Total Return still is the largest bond fund in the world, according to Morningstar.
Gross, Pimco's cofounder and co-chief investment officer, has about 35% of the fund's assets in U.S. government-related bonds. Other categories include mortgage-related securities and corporate bonds.
Total Return has had a string of monthly net outflows this year, with October's $4.4 billion withdrawal marking the sixth-straight month of declines.
Pimco manages about $1.97 trillion in assets overall.