Suzuki Motor Names President
Thursday, May 30, 2013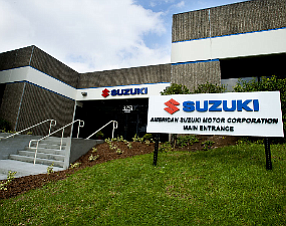 Brea-based Suzuki Motor of America Inc. named a new president of the recently established company.
Suzuki Motor of America, part of Japan-based Suzuki Motor Corp., was established to operate the motorcycle/ATV, marine and automotive parts and service divisions of the now defunct American Suzuki Motor Corp., which filed for Chapter 11 bankruptcy in November.
American Suzuki sold vehicles in the U.S. but began winding down those operations late last year. Its parts and service divisions will remain in place to service customers and former dealers.
Suzuki Motor promoted Toru Muraki to lead the newly formed company as president. Muraki previously served as executive vice president.
Muraki replaces former President Seiichi Maruyama, who is expected to work in the parent company's European automotive division.

Suzuki Motor also announced the appointment of Takuya Sato to executive vice president, heading up the company's marine division.