Irvine Startup Raises $13.6M
Thursday, May 30, 2013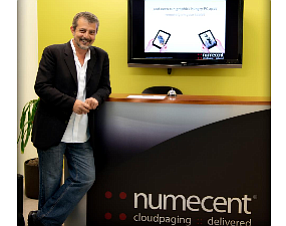 Irvine-based technology startup Numecent has raised $13.6 million in a recent funding round led by T-Venture Holding, the venture capital arm of Deutsche Telekom in Bonn, Germany.
Numecent provides "cloudpaging" services, which "essentially … take any software you may have on your PC to the cloud and deliver it back," according to Chief Executive Osman Kent, who joined the company last year, when the company was officially launched.
Numecent, which has 30 employees in Irvine, currently does not disclose any financial information, but Kent said its goal is to be profitable by the end of this year.
Numecent is a portfolio company of London-based venture capital firm Endeavour Ventures, and has another office in the U.K.
Angel investors also have been backing Numecent in its development stages, separately from corporate venture capital firms, accounting for about $11 million in funding.