Southwest/AirTran Lead JWA April Traffic Gains
Wednesday, May 29, 2013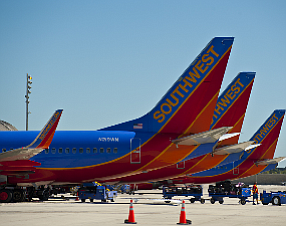 Passenger traffic at John Wayne Airport rose 5.1% to 764,308 passengers in April.
Southwest Airlines and its AirTran Airways subsidiary combined to lead the gain with 320,744 passengers served for the month.
United Airlines was the next busiest airline at JWA for the month and served 121,382 passengers, followed by American Airlines (94,523 passengers).
International travel in April jumped 315.5% to 29,755 passengers. The surge can be attributed to the addition of service to Mexico by AirTran in June and Interjet in October.