OC Jobless Rate Down to 5.7%
Friday, May 17, 2013
Share this article: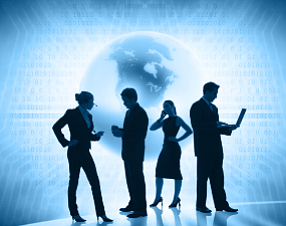 Orange County's unemployment rate dropped to 5.7% last month from 6.3% in March, helped by the addition of 3,300 jobs over the month.
The April jobless rate for OC compares with 8.5% for California and 7.1% for the U.S.
The number of jobs in OC has grown by nearly 27,000 over the past year, for the latest reading of 1,420,900, according to the state Employment Development Department.
The leisure and hospitality sector had the largest growth last month and accounted for most of the overall job gains here, with 3,100 new hires. About 90% of the growth came in accommodation and food services. The sector now has 184,500 jobs, an increase of 6,000 over the past 12 months.
Construction continued to expand by adding 900 jobs, following a month-earlier gain of 1,600. The sector has grown by more than 7% from a year earlier—a higher rate of growth than any other business sectors in OC—and now has 73,000 jobs.
Local manufacturing companies combined to add 900 workers in April, for a total of 158,700. Growth in manufacturing jobs has been relatively slow over the past year, with an overall increase of less than a percent.
Financial services firms in OC also added 900 jobs last month. They accounted for 113,800 jobs as of April, a growth of nearly 7% from the same time a year earlier. About 77% of the year-over-year increase was in finance and insurance.
The professional and business services sector had the largest decline last month, losing 2,900 jobs. Cuts in administrative and support services accounted for two-thirds of the overall drop. Last month's decline brought the industry's overall number of jobs to 255,800, off by 700 from the year-earlier total.
Trade, transportation and utilities lost 200 jobs in April for a total of 243,800. The figure is still up by 500 from a year earlier.
Educational and health services had 169,800 jobs in April, after cutting 100 jobs over the month. The sector has grown nearly 5% in the past year, with the addition of 7,500 jobs.