New CEO for Toll Roads
Friday, May 17, 2013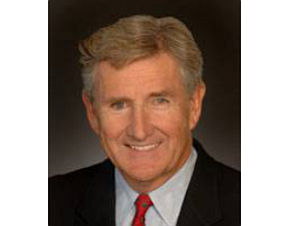 Transportation industry veteran Neil Peterson has agreed to take the chief executive post of the Transportation Corridor Agencies in Irvine.
He will start on June 3, succeeding Tom Margro, who retired last year. The agencies' chief communication officer, Lisa Telles, has been serving as interim CEO.
The Transportation Corridor Agencies are two joint authorities formed by the state legislature in 1986 to oversee the construction and operations of Orange County's toll roads. Transactions on toll roads brought in $237.5 million in revenue in the 12-month period through June.
Peterson is expected to "lead [the agencies] through our major initiatives, including converting to all-electronic tolling," according to Lisa Bartlett, chairperson of the Foothill/Eastern Transportation Corridor Agency, which operates a number of roads in the region, including State Route 261 between Irvine and Orange.
The other arm of the agencies is San Joaquin Hills Transportation Corridor Agency.
OC's public toll-road system stretches about 67 miles, 51 of which have been completed, according to the organization.
Peterson was a senior transportation strategy consultant with Englewood, Colo.-based engineering firm CH2M Hill and with Booz, Allen & Hamilton in McLean, Va.
He was the founding chief executive of what is now ZipCar, the car-sharing company that was acquired by Avis Budget Group Inc. this year for $500 million.
Peterson also was executive director of the Los Angeles County Transportation Commission and chief executive of public transportation systems in Seattle and Oakland.
He is the founder of the Edge Foundation, a Seattle-based nonprofit that provides coaches for high-school and college students with attention-deficit hyperactivity disorder.