Hyundai Signs on to Energy Department Public-Private Partnership
Friday, May 17, 2013
Share this article: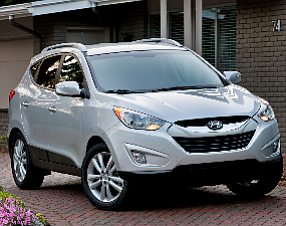 Costa Mesa-based Hyundai Motor America Inc. has joined with several other automakers and companies in the hydrogen and fuel cell industries to form a public-private partnership with the U.S. Department of Energy.
The partnership, called H2USA, was formed with the goal of increasing the number of hydrogen-powered electric vehicles on the market.
Other automakers involved in H2USA include Mercedes-Benz USA, Nissan North America Inc. and Toyota Motor Sales USA Inc.
A hydrogen-powered version of Hyundai's Tucson sport utility is currently in the works, and the company says it hopes to sell 1,000 in 2015, the same year the vehicle rolls out to the market.