Taco Bell Promotes Niccol to President
Wednesday, May 15, 2013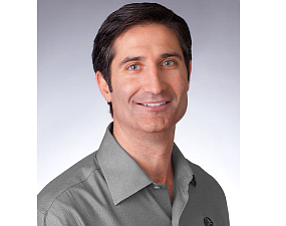 Irvine-based Taco Bell Corp. said it has promoted its former head of marketing to president as part of the company's 10-year growth plan.

Brian Niccol, formerly the chain's chief marketing and innovation officer, is now president with duties that include marketing, menu development and operations. Niccol reports to Chief Executive Greg Creed.
Chris Brandt, former vice president of marketing, is now Taco Bell's chief marketing officer.
The promotions come as Taco Bell hopes to double its revenue over the next decade.
Niccol joined the company in late 2011 from Pizza Hut—the two chains share a parent in Lousiville, Ky.-based Yum Brands Inc.—where he was general manager and at one time chief marketing officer of the pizza chain.
He led marketing efforts that kicked off last year with the chain's new tag line "Live Mas" and the launch of the Doritos Locos Tacos that helped the chain reverse a 2011 sales slump.
Taco Bell, which counts nearly 6,000 restaurants in the U.S., notched an 8% same-store sales gain for the year ended Dec. 29.
Yum Brands doesn't break out the sales of its individual brands. Chicago-based industry researcher Technomic Inc. estimated Taco Bell's 2012 sales to be $7.58 billion.