Casanova Pendrill on Frozen Food Industry Account
Wednesday, May 15, 2013
Share this article: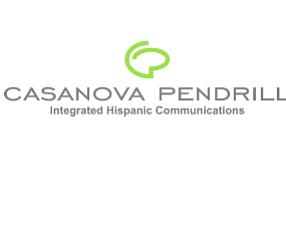 Casanova Pendrill in Costa Mesa and two of its sister advertising agencies have been tapped by the Frozen Food Roundtable of McLean, Va., to develop a national consumer campaign promoting the benefits of frozen foods.
The recently formed trade group—comprised of ConAgra Foods Inc., General Mills, H.J. Heinz, Hillshire Brands, the Kellogg Company, Nestle USA, Pinnacle Foods and the Schwan Food Company—operates as part of American Frozen Food Institute.
The intent of the multi-million dollar campaign is to change consumer shopping behavior and to reverse declines in frozen food category sales.
Casanova Pendrill will focus on strategic and creative development for the Hispanic market, according to Ingrid Otero-Smart, the agency's president and chief executive.
McCann Erickson New York will lead the advertising team, complemented by Chicago-based GolinHarris, which will be in charge of public relations.
All three agencies are members of the Interpublic Group of Companies of New York.
"Our goal is to engage consumers, invite them to think about frozen foods and learn how frozen foods can enhance their lives," said Kraig R. Naasz, institute president and chief executive. "We believe McCann's strategic, creative and multimedia approach will help us better connect with consumers and achieve our goals."