REAL ESTATE: VALUE OF HOMEBUILDER COULD TOP $700M
Family to Resume Control of Lyon Homes
Saturday, May 11, 2013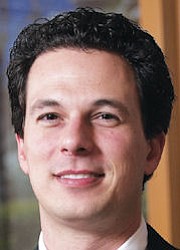 A planned return to the New York Stock Exchange for William Lyon Homes will put the Newport Beach-based homebuilder's namesake family back in charge of its operations.
Bill H. Lyon, the builder's recently appointed chief executive, is expected to hold a majority of voting power following the company's planned initial public offering, according to regulatory filings.
The builder filed an updated registration statement last week for its IPO, filling in a few details about its forthcoming ownership structure and expected market value once its shares are listed on the NYSE.
William Lyon Homes' initial prospectus, filed last month, suggested an offering in the $200 million range but didn't offer specifics of the planned IPO.
Last week's amended registration statement, filed with the Securities and Exchange Commission, indicated that the company now is looking to raise as much as $240 million in its IPO, with an offering of 8.7 million Class A shares tentatively priced between $22 and $24 apiece.
An additional 1.3 million shares could also be purchased by the IPO's underwriters, which include Credit Suisse, Citigroup and JPMorgan.
William Lyon Homes would have a market value of about $740 million after the IPO, factoring in Class B common stock and assuming the offering is priced at the high end of expectations.
That compares to a current market value of about $600 million for Irvine-based TRI Pointe Homes Inc., which listed on the NYSE in January to become the first U.S. builder to go public in nearly nine years.
Standard Pacific Corp.—also in Irvine, and the largest public builder based in Orange County—has a market value of about $3.2 billion, factoring in preferred shares.
A timeframe for the William Lyon Homes IPO becoming effective has not been disclosed.
Some of the money raised in the IPO is going directly to William Lyon Homes; the company currently is set to receive proceeds of about $138 million, assuming the offering lists at the midpoint of its expected price range.
That money would go toward land buys and other purposes.
William Lyon Homes is one of eight builders selected to build the first phase of homes at Irvine's Great Park Neighborhoods—one of several land deals it has in the works.
About a third of the money raised from the IPO will go directly to private equity firms—led by New York-based Luxor Capital Group LP.
Luxor, New York-based Paulson & Co., and Los Angeles-based Colony Capital LLC helped recapitalize the builder after it filed for bankruptcy in late 2011. Luxor ended up having the largest stake in the company, which was taken private in 2006.
Prev Next