First PacTrust Swings to Profit in Q1
Thursday, May 9, 2013
Share this article: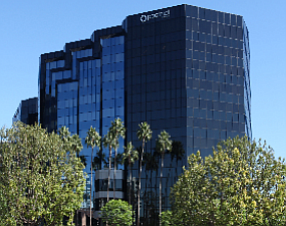 Irvine-based First PacTrust Bancorp Inc. swung to a profit in the first quarter, beating analysts' estimates. The company notched $641,000 in net income, compared with a loss of $23,000 the same time a year earlier.
Analysts on average had expected the company to report about $384,600 in earnings.
First PacTrust operates through subsidiaries PacTrust Bank and Beach Business Bank.
Net interest income for the quarter was $15.4 million, up 73% from the year-ago period.
Provisions for loan losses totaled $2.2 million, about triple the amount set aside a year ago.
First PacTrust had $17.9 million in noninterest income, with more than 90% coming from mortgage-banking income.
Mortgages have been driving gains for First PacTrust since the company acquired Cerritos-based Gateway Bancorp for $17 million last year. The deal brought Gateway's mortgage division, Mission Hills Mortgage Bankers, into the First PacTrust fold. The company didn't have any mortgage banking income in the year-ago quarter, when it saw $503,000 in total noninterest income, mainly from customer-service fees.
First PacTrust announced a deal to buy Los Angeles-based Private Bank of California last year. The acquisition is expected to close in coming months and boost First PacTrust's assets to about $2.7 billion,
The company now has $2.05 billion in assets, an 89% increase from a year ago. A 95% increase in loans to $1.61 billion helped boost overall assets.
The company held $1.7 billion in deposits at the end of March, double from a year earlier.