Boot Barn to Add 30 Stores With Baskins Buy
Thursday, May 9, 2013
Share this article: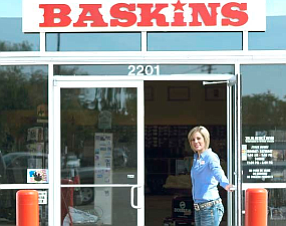 Irvine-based Boot Barn announced plans to acquire a Texas western wear retailer.
The company said it reached a deal to buy Houston-based Baskins, which operates 30 stores and a website, on undisclosed terms.
The deal, which is expected to close by the end of the quarter, will bring Boot Barn's total store count to 147 locations in 23 states including California, Arizona and Florida.
The Baskins deal allows the company to establish a presence in Texas and Louisiana.
"Adding Baskins to the Boot Barn family enables us to bridge our West Coast and East Coast presence and provides us with immediate entry into the core markets of Texas and Louisiana with a critical mass of store locations," said Boot Barn Chief Executive Jim Conroy in a statement.
The deal follows Boot Barn's acquisition of RCC Western Stores on undisclosed terms last year.
The 29 RCC stores were rebranded to Boot Barns in a process that was completed last month.