Blizzard Posts Strong Q1
Thursday, May 9, 2013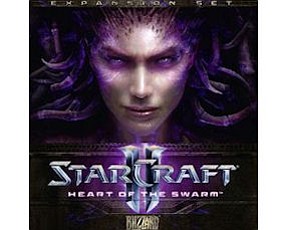 Strong first quarter sales of StarCraft II: Heart of the Swarm helped Irvine-based video game maker Blizzard Entertainment Inc. grow revenue and operating income in the first quarter, despite another big drop in online subscriptions.
Blizzard, a unit of Santa Monica-based Activision Blizzard Inc., posted revenue of $330 million in the first quarter, up 31% from a year earlier.
The company reported an operating profit of $135 million, up 52% from a year ago.
The gains were fueled by Heart of the Swarm, which sold more than 1.1 million copies in the first two days after its March 12 release, raking in more than $44 million.
The latest installation cracked the 10 top PC titles in North America and Europe in the first quarter, joining Blizzard's Diablo III, which was released nearly a year ago.
The game's predecessor, StarCraft II: Wings of Liberty, sold a record 1.5 million copies in its first 48 hours on the market in July 2010.
Diablo III will be the first Blizzard title geared for a console under a recent deal with Sony Computer Entertainment Inc., which plans to distribute the game on PlayStation.
Blizzard ended the first quarter with about 8.3 million World of Warcraft subscribers, down 1.3 million from the fourth quarter.
The fantasy game remains the top multiplayer online role playing game, but has seen some two million gamers drop Warcraft subscriptions in the last two years.
Blizzard's customers pay about $40 for World of Warcraft and $15 a month to play it online.
In March the company announced plans to debut its first free-to-play video game, dubbed Hearthstone: Heroes of Warcraft and geared for Windows, Macs and iPads.
Parent Activision's solid financial results also were driven by strong sales for its Call of Duty: Black Ops II and Skylanders Giants, the top two selling video games in the first quarter.
The company posted an adjusted profit of $18.7 million on $804 million in revenue, beating Wall Street expectations on both targets.
Activision raised its 2013 outlook on the stronger than expected results.
It now projects sales to hit $4.25 billion, up from $4.17 billion from the company's February guidance and in line with Wall Street expectations.
Adjusted profit projections increased to about $91 million, up from $88.8 million and below Wall Street estimates.
Analysts on average forecast adjusted profits of about $94.3 million this year.
Activision projects sales of $590 million in the current quarter, below Wall Street estimates of $605.2 million.
Adjusted profits are projected at $5.5 million, in line with consensus forecasts.
Activision shares were down about 7% to a market value of $15.85 billion in afternoon trading Thursday.