Sunstone Paying $309M for Boston, New Orleans Hotels
Tuesday, May 7, 2013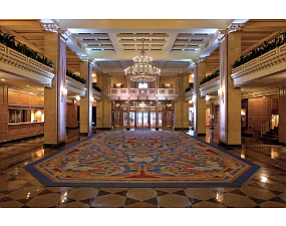 Aliso Viejo-based Sunstone Hotel Investors Inc. said it is paying a combined $309 million to acquire a pair of hotels, in Boston and New Orleans.
The company announced it was paying $250 million for the 1,053-room Boston Park Plaza hotel, a historic property near the city's Boston Common park. The deal is expected to close later this year.
The hotel investor also said it paid just under $59.4 million for the 250-room Hilton New Orleans St. Charles, located in downtown New Orleans. Sunstone said it is planning a renovation of the property over the next year.
The acquisition plans were disclosed by Sunstone as part of its first-quarter earnings report.
The company said first-quarter adjusted funds from operations, a profitability measure for hotel and other real estate owners, was $14 million, up from $13.7 million a year earlier.
Revenue totaled $194.9 million for the quarter, up 9.4% from year-ago levels.
Sunstone counts a market value of about $2 billion. It owns 27 hotels nationally, including the Fairmont Newport Beach and Newport Beach Hyatt Regency.
A $12 million renovation of the Newport Beach Hyatt Regency is expected to largely wrap up work this month, according to the company.