La Habra Apartments Change Hands for $19 Million
LOCAL BUYER ACQUIRES 1960S IL POMPEII COMPLEX
Sunday, May 5, 2013
Share this article: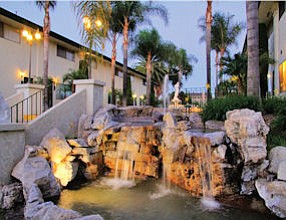 Il Pompeii, an apartment complex in La Habra, has changed hands for $19 million.
The 111-unit complex near Beach Boulevard and Lambert Road traded for about $171,170 per unit, or $204 per square foot. The property has 11 buildings and was built in 1969.
"Il Pompeii Apartments is atypical of many properties within its vintage," said Stewart Weston, senior director for the Irvine office of Institutional Property Advisors, the multifamily brokerage division of Marcus & Millichap Real Estate Investment Services that represented the seller in the transaction. "The seller and original developer incorpor-
ated a number of forward-thinking key amenities and construction features into the original plan."
Those amenities include barbecue and picnic areas, central air conditioning and heating, a community room and several other features.
The name of the property's buyer, described by brokers as a "local capital buyer," wasn't disclosed. Property records show the new owner having ties to Tarzana-based JB Partners Group Inc.
JB Partners is an apartment investor that owns about 50 properties in California; recent acquisitions the company has been involved in include a Tustin apartment complex that was sold to it for $25.5 million in late 2011.
The seller was an affiliate of La Habra-based Villelli Enterprises Inc., according to property records.
Weston represented the seller in the deal, along with IPA colleague W. Michael Cavner and Marcus & Millichap's John Nguyen.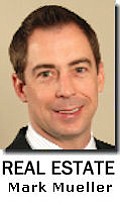 Silicon Valley Lease
Irvine-based Bixby Land Co. has leased a recently renovated 165,000-square-foot office campus it owns in San Jose to data storage company Nimble Storage. The lease is one of the larger office deals the Silicon Valley office market has seen this year.
Nimble Storage, a developer of flash-optimized storage products, signed an eight-year lease for Bixby's River Oaks office campus, a three-building campus in Silicon Valley's Golden Triangle area.
Bixby bought the 30-year-old property in mid-2011 for a reported $19.5 million and spent an estimated $5 million renovating it.
Nimble Storage's lease is said to be worth more than $31 million.
The company plans to move its U.S. headquarters to the property from a nearby location. It also has offices in Australia, Germany and the U.K.
Maryland Purchase
An affiliate of Newport Beach-based KBS Realty Advisors is paying $44.9 million for an apartment complex in Frederick, Md.
The company's KBS Legacy Partners Apartment REIT Inc., an investment fund run in conjunction with Foster City-based Legacy Partners, said it's buying Crystal Park at Waterford, a 314-unit complex
about an hour northwest of Washington, D.C.
The sale works out to a price of about $143,000 per unit for the complex, which sits on 16.3 acres of land.
The property was sold by a unit of Chevy Chase, Md.-based Federal Capital Partners, which bought the complex in 2009 for $28 million.
The KBS-Legacy Partners nontraded REIT had raised about $127 million from investors as of the end of 2012.
Costa Mesa Development
An apartment-investment fund run by Addison, Texas-based Behringer Harvard Holdings LLC said it's moving ahead with an investment for a planned apartment complex, across the street from The Triangle shopping center in Costa Mesa.
The company said last month that its Behringer Harvard Multifamily REIT I Inc. would be providing equity capital for the construction of Pacific Gateway, a 113-unit complex at Harbor Boulevard and Bernard Street near the end of the Costa Mesa (55) Freeway.
Fairfield Residential Co. of San Diego is handling the development of the midrise project, located on land where a for-sale condo project was once planned.
A financing deal had been expected.
The REIT made a nearly $5 million loan in 2011 for the 2.5-acre parcel of land at the Costa Mesa site.
Behringer Harvard had an option to convert the land loan to an equity investment, which makes it responsible for funding all of the project's development costs, according to regulatory filings.
Behringer Harvard officials last year said the project was expected to cost about $31 million.
Construction is starting to move ahead at the site now, and the project is expected to be completed in the fourth quarter of 2014.